Choosing the Right Storage Solution: SAN vs NAS and An Introduction to Seagate Exos CORVAULT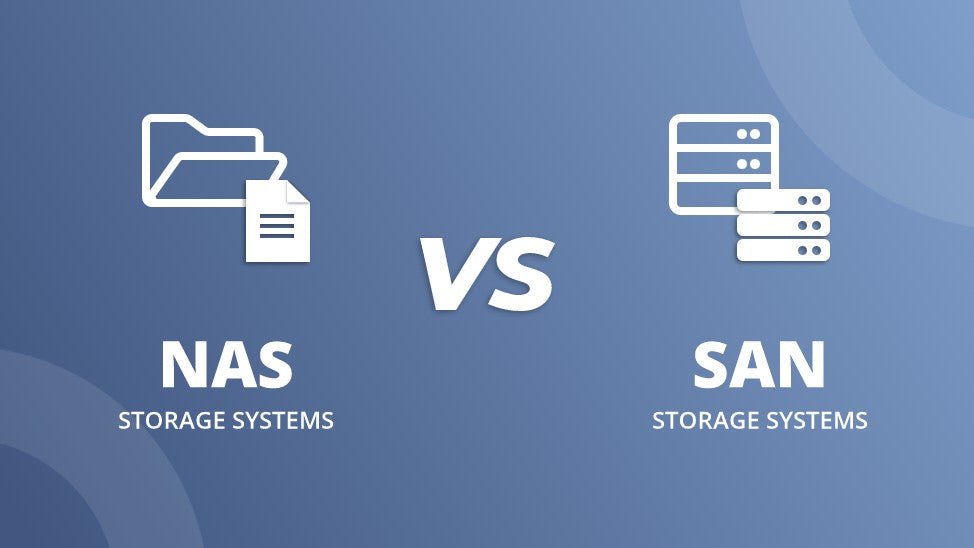 Introduction
In the fast-paced world of data storage, making the right choice between Storage Area Networks (SAN) and Network-Attached Storage (NAS) is crucial. This article aims to demystify SAN and NAS and introduce a powerful player in the SAN game—Seagate Exos CORVAULT.
What is a SAN?
A Storage Area Network (SAN) is a dedicated high-speed network aimed at providing access to block-level storage. Initially popularized to enhance application performance and availability, SANs help enterprises efficiently allocate and manage storage resources.
Key Components of a SAN
SAN infrastructure consists of hosts, switches, and storage devices connected through various protocols such as Fibre Channel, Fibre Channel over Ethernet (FCoE), iSCSI, and InfiniBand.
Leading Vendors
Dell EMC, Hewlett-Packard Enterprise, Hitachi, IBM, NetApp, Pure Storage and Seagate are significant players in the enterprise SAN market.
NAS and How It Differs from SAN
Unlike SAN's block-level storage, NAS deals with file-level storage. A NAS device often connects through standard Ethernet and serves as a file server. SAN is generally used for structured data like databases, whereas NAS is more appropriate for unstructured data such as videos and images.
Unified Storage: The Best of Both Worlds
Unified storage systems can handle both block and file storage, supporting protocols like Fibre Channel, iSCSI, SMB, and NFS. This approach provides the flexibility to use either SAN or NAS storage within the same hardware appliance.
Emerging Trends in SAN Technology
Advancements like flash storage and Artificial Intelligence for IT Operations (AIOps) are revolutionizing the capabilities of SAN systems, focusing on scalability, manageability, and efficiency.
Impact of Hyperconverged Infrastructure
Hyperconverged Infrastructure (HCI) blends storage, computing, and networking, offering an alternative to traditional SAN setups depending on workload requirements.
Consumption-Based IT
The pay-per-use model, like Dell's Apex line and HPE's GreenLake platform, is gaining traction, giving enterprises more flexibility in storage infrastructure management.
Introducing Seagate Exos CORVAULT
Seagate Exos CORVAULT offers a high-performing and durable block storage system perfect for data center deployments. With features like hyperscale efficiency, self-healing hard drives, and maximum security, it promises to revolutionize SAN storage.
Key Advantages of Seagate Exos CORVAULT
Hyperscale Efficiency
Sustainability and Cost Savings
Superior Data Availability
Conclusion
Selecting between SAN and NAS involves weighing various factors, including the type of data, performance needs, and scalability. With emerging players like Seagate Exos CORVAULT, the SAN landscape is becoming more versatile and efficient.
Your Email Address Will Not Be Published. Required Fields Are Marked *
Subscribe to our newsletter and receive a selection of cool articles every weeks