Synology VisualStation VS600HD: The Ultimate Surveillance Solution in 2024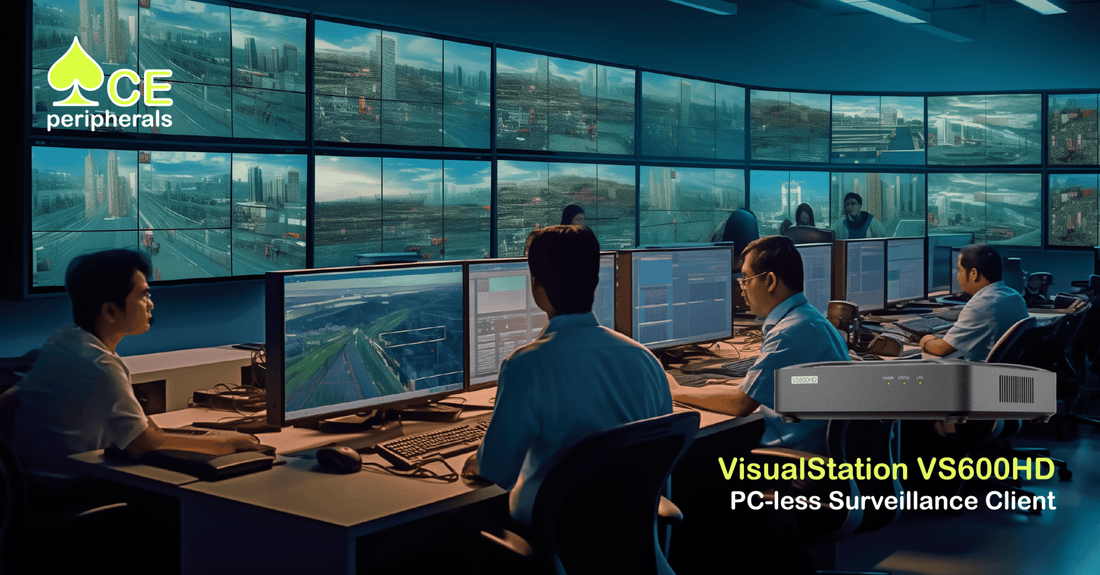 The evolution of surveillance has witnessed a tremendous shift with Synology VisualStation VS600HD leading the way. This compact and high-performance external display device, tailored for Synology Surveillance Station 8 and beyond, provides an unparalleled surveillance experience. With dual HDMI outputs supporting both 4K and 1080p, it offers the potential to monitor up to 50 IP camera streams at 720p/600FPS. Its 3-year limited warranty from Synology is a testament to its durability and commitment to excellence.
Many wonder, "Is Synology Surveillance Station free?" The answer lies in its features and capabilities. While the core functionalities can be accessed without a license, advanced features might require one. The real question should be, what does it bring to the table?
PC-less Surveillance Management Solution: Gone are the days of needing a hefty computer for surveillance. With Synology VS600HD, you get real-time monitoring of up to 50 channels in a single 4K display monitor. It offers both mirrored and extended desktop options for a tailored video monitoring experience. Paired with a Synology NAS running Surveillance Station 9 or later, you get direct control of features like Live View, Timeline, and Recording List. Want to export video clips or configure IP camera settings? It's all possible right from the VS960HD.

User-friendly Operation: Interact with multiple camera streams effortlessly using a USB mouse or keyboard. Customize your Live View layouts with simple drag-and-drops. For cameras with PTZ control, a USB joystick works wonders. And with audio input and output ports, two-way communication through audio-enabled cameras is a breeze.

VESA Mount Compliance and Robust Design: A VESA mounting kit ensures the VS600HD can be fixed to any compliant monitor. Its compact design ensures minimal space utilization, while its ability to withstand industrial temperatures ensures longevity.

Energy and Cost Efficiency: Its silent operation and power consumption of just 7.2W when operating at full capacity make the VS600HD both eco-friendly and pocket-friendly. Synology's commitment to the environment is evident, as all their products use RoHS compliant parts and come with recyclable packing.

A TV-wall Solution: Synology's VS600HD optimizes surveillance management, allowing organizations to oversee their premises efficiently. Its dual-screen monitoring solution ensures no detail goes unnoticed.

Local Management and Security: Using a USB keyboard and mouse, one can effortlessly manage cameras. Advanced security features ensure video feeds and recordings remain encrypted and safe.
Synology has undeniably revolutionized surveillance with the VS600HD. Interested in upgrading your surveillance system? Check out the Synology VS600HD VisualStation and transform your surveillance experience.
Your Email Address Will Not Be Published. Required Fields Are Marked *
Subscribe to our newsletter and receive a selection of cool articles every weeks