Introducing the Jabra Evolve2 65: The Next-Level Professional Wireless Headset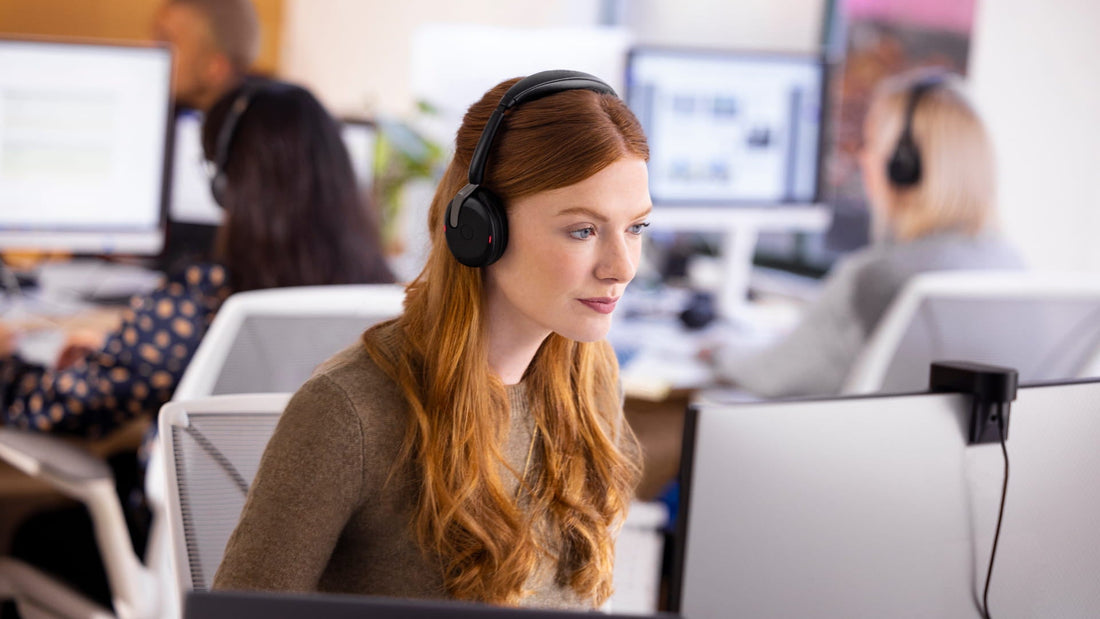 A Business-First Solution
The Jabra Evolve2 65 is a top-tier wireless on-ear headset engineered for business professionals. Whether you're connecting with clients or collaborating with colleagues, this headset is designed to meet all your communication needs.
Key Features & Benefits
Superior Sound Quality
Enjoy immersive sound with the Jabra Evolve2 65. Its remarkable wireless performance, crystal-clear microphone, and enjoyable audio playback make it the preferred choice for business users.
Easy Accessibility
With features like Bluetooth multipoint and a smart boom microphone that can be flipped up or down, the Jabra Evolve2 65 makes handling calls an effortless experience.
Striking Design
Its elegant all-black business design and pleather material give the headset a professional look that suits any corporate environment.
Long-Lasting Battery
Powered by a robust 37-hour battery life, and a convenient charging stand, this headset ensures all-day connectivity.
User Experience and Functionality
The Jabra Evolve2 65 promises an intuitive and seamless user experience. The app for both PC and smartphones makes control and setup a breeze, while the UC-certification and specialized support for Microsoft Teams are added benefits.
Why Choose the Jabra Evolve2 65?
Despite some minor challenges, such as finding the correct charging position, the overall package of the Jabra Evolve2 65 is substantial. It offers a solid blend of performance, comfort, and style. Whether for Zoom calls, remote meetings, or listening to music, it stands as a trusted product.
Your Email Address Will Not Be Published. Required Fields Are Marked *
Subscribe to our newsletter and receive a selection of cool articles every weeks